The Talbot County Garden Club offers a wide range of committees so that the membership base may participate in multiple ways.   A brief overview of each committee is listed below: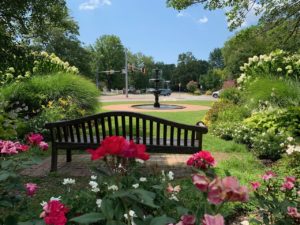 Awards: Identifies and nominates members for Garden Club of America and Federated Garden Club awards.
Central Communications: Handles internal correspondence with members.
Children's Garden: Maintains the Francis Plate Children's Garden at Idlewild Park.
Christmas Decorations and Meals On Wheels: Coordinates creating and hanging Christmas decorations at select locations in Easton, and organizes sales of wreaths and garlands to members. In conjunction with the Christmas decorations event, the club produces small bouquets for the trays of Meals on Wheels clients.
Community Garden Therapy & Hospice: Coordinates activities at several locations in Easton, including Hospice.
Conservation: Coordinates events and keeps members informed on current conservation issues and practices.
Garden Design: Provides advice on plant selection and maintenance of our gardens and coordinates with town and county officials related to club support of gardens.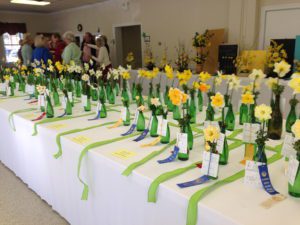 Finance: Oversees, together with a professional advisory firm, the investments of the club.
Five Corners: Coordinates maintenance of the Fountain Garden at Idlewild Park and spring and fall clean-up.
Flower Show: Plans and runs the club's yearly flower show and conducts workshops for members.
Horticulture: Coordinates events on horticulture and publishes Can You Dig It three times a year.
Hospitality: Coordinates refreshments at events.
Membership: Coordinates the membership process.
Memorial/Honorary Fund: Recommends donations on special occasions.
Photography: Provides photographic support to Club events, and organizes photography competitions.
Pilgrimage and Symposium: Coordination of the biennial fundraisers for the Club.
Program: Coordinates all programs each year. There are typically four public and three member-only programs each year.
Public Relations: Handles website, social media and media coverage and publicity for all Club events and announcements.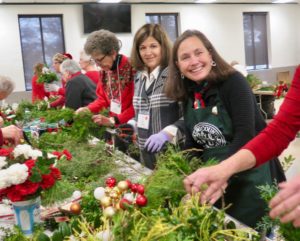 Talbot County Free Library (Easton): Coordinates planting and maintenance of pots and gardens at the Easton library branch.
 Talbot Historical Society Gardens: Maintains the gardens of the Talbot Historical Society, including the Huxley Herb Garden.
Trips: Coordinates trips to shows and tours of gardens, including the yearly trip to the Philadelphia Flower Show.
Yearbook: Assembles and publishes the Club's yearbook.
Young Gardeners Club: Coordinates programs for children focusing on gardening and conservation.