Who We Are
The Talbot County Garden Club was established in 1917 to help enrich the natural beauty of the environment by sharing knowledge of gardening, fostering the art of flower arranging, maintaining civic projects, supporting projects that benefit Talbot County, and encouraging the conservation of natural resources. Noteworthy projects include: maintaining the grounds of the Talbot Historical Society, Talbot County Free Library, and the Five Corner's Fountain Garden, and Frances Plate Children's Gardens at Idlewild Park, as well as numerous other activities.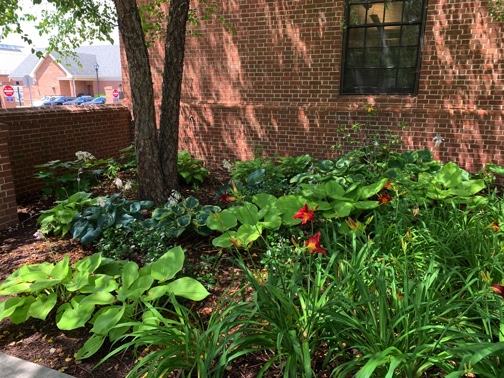 Take Time to Enjoy the Gardens at the Talbot County Free Library in Easton
Members of the Talbot County Garden Club maintain several gardens around the Talbot County Free Library in Easton. Stop by, relax and admire their handiwork!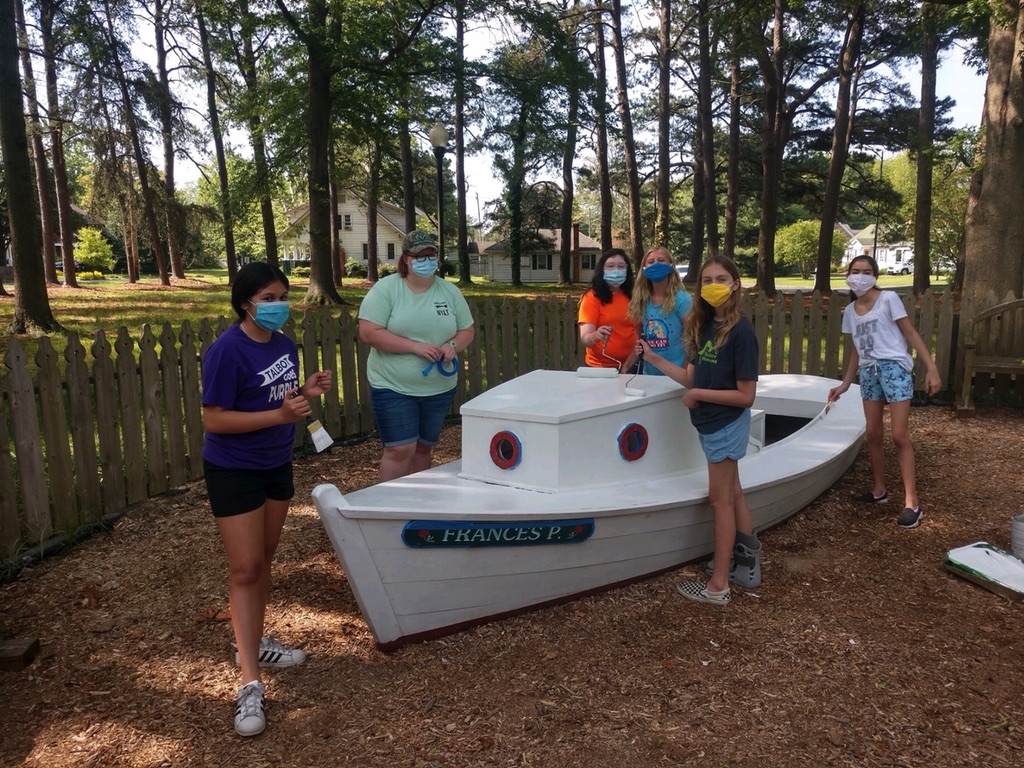 The 'Francis P.' Gets a New Coat of Paint!
Girls from Boy Scouts of America Troop 1091 gave the "Frances P." in the Frances Plate Memorial Garden a new coat of paint as part of a troop project. The boat is a replica of a Chesapeake Bay work boat and is a favorite among children who play in the garden.
The Frances Plate Memorial Garden is located in Idlewild Park in Easton and was established by the Talbot County Garden Club in 2001. A committee of Club members maintain the garden, which also includes sculptures, a fountain, and a covered seating area nestled among native plants.
The all-girl troop, led by Scoutmaster Lori Stepp and Assistant Scoutmaster Kelly Tuttle, spent 2 days sanding, priming and painting the boat while adhering to safety guidelines regarding COVID-19.