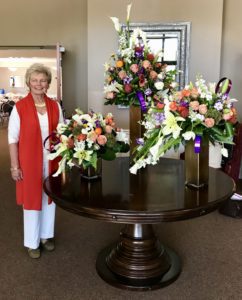 One of the objectives of the Talbot County Garden Club is to "foster the art of flower arranging." This is accomplished in several ways:  flower shows, floral design classes and special events.
Annually the club puts on a flower show. New members are especially encouraged to partake in workshops held by the Flower Show Committee to demonstrate types of designs that will be a part of the up-coming show and to enter the show. All members are expected to enter either a design or horticulture.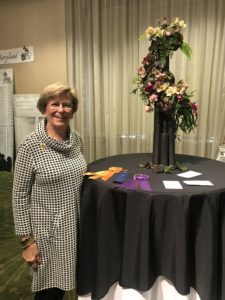 At meetings throughout the year, especially the annual meeting, members are asked to make flower arrangements for the tables. Interested members who wish to advance their knowledge in flower arranging competition may attend the NGC Flower Show Schools and become Flower Show Judges.