Talbot County Free Library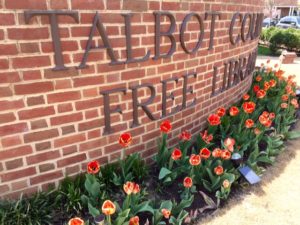 Upon completion of the new Talbot County Free Library building in Easton in 1977, the Talbot County Garden Club was instrumental in adopting a landscaping plan and committing the Club to helping fund the purchase and installation of plants.
The Club maintains the gardens and flower pots surrounding the library.  A variety of bulbs, hostas, annuals, perennials and shrubs provide visual appeal year round.
The Club also donates books acknowledging outgoing presidents, significant contributions to the Club and in memory of deceased members.